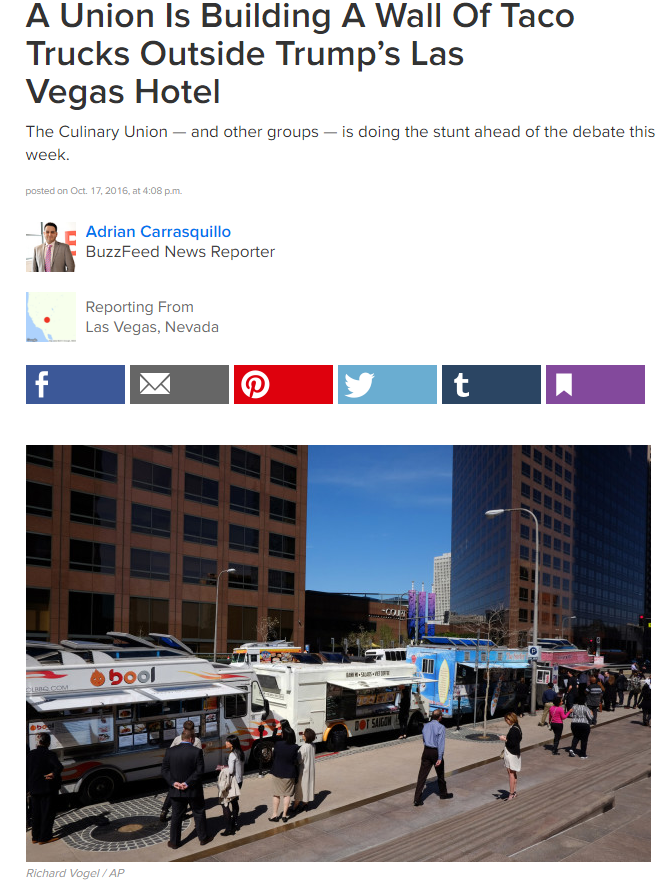 The Culinary Union, long a Donald Trump antagonist in Las Vegas, is going to "build" a wall of taco trucks outside Trump's hotel, just a couple miles from UNLV, site of the final presidential debate.
The groups aim to have at least five taco trucks outside the hotel, in addition to a banner in the style of a wall that participants will be able to sign.
"We're reminding Mr. Trump that immigrant workers here and across the country will be watching the debate and voting in November," said Yvanna Cancela, the political director for the majority Latino and predominantly immigrant union.