Here is recent correspondence between SNCCIM members and the Culinary Workers Union. The responses range from "I consider this harassment" to "I would vote to stay at the Palms Casino all the more because I received her email."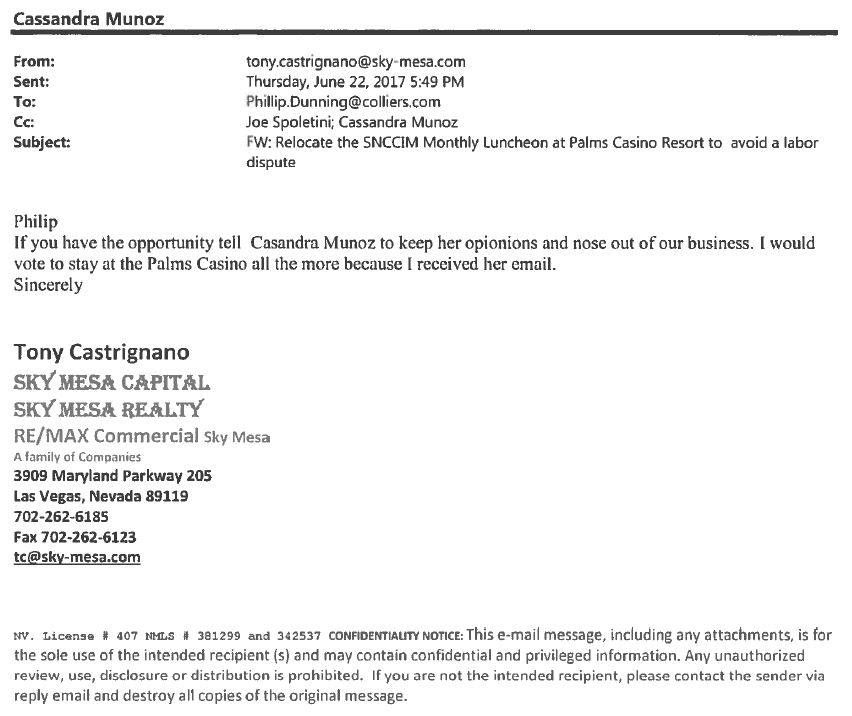 SNCCIM holds a monthly luncheon at Palms Casino Resort, now owned by Station Casinos. We encourage SNCCIM to move their event out of Palms Casino Resort and into a venue free of dispute.
See the rest of the emails here.