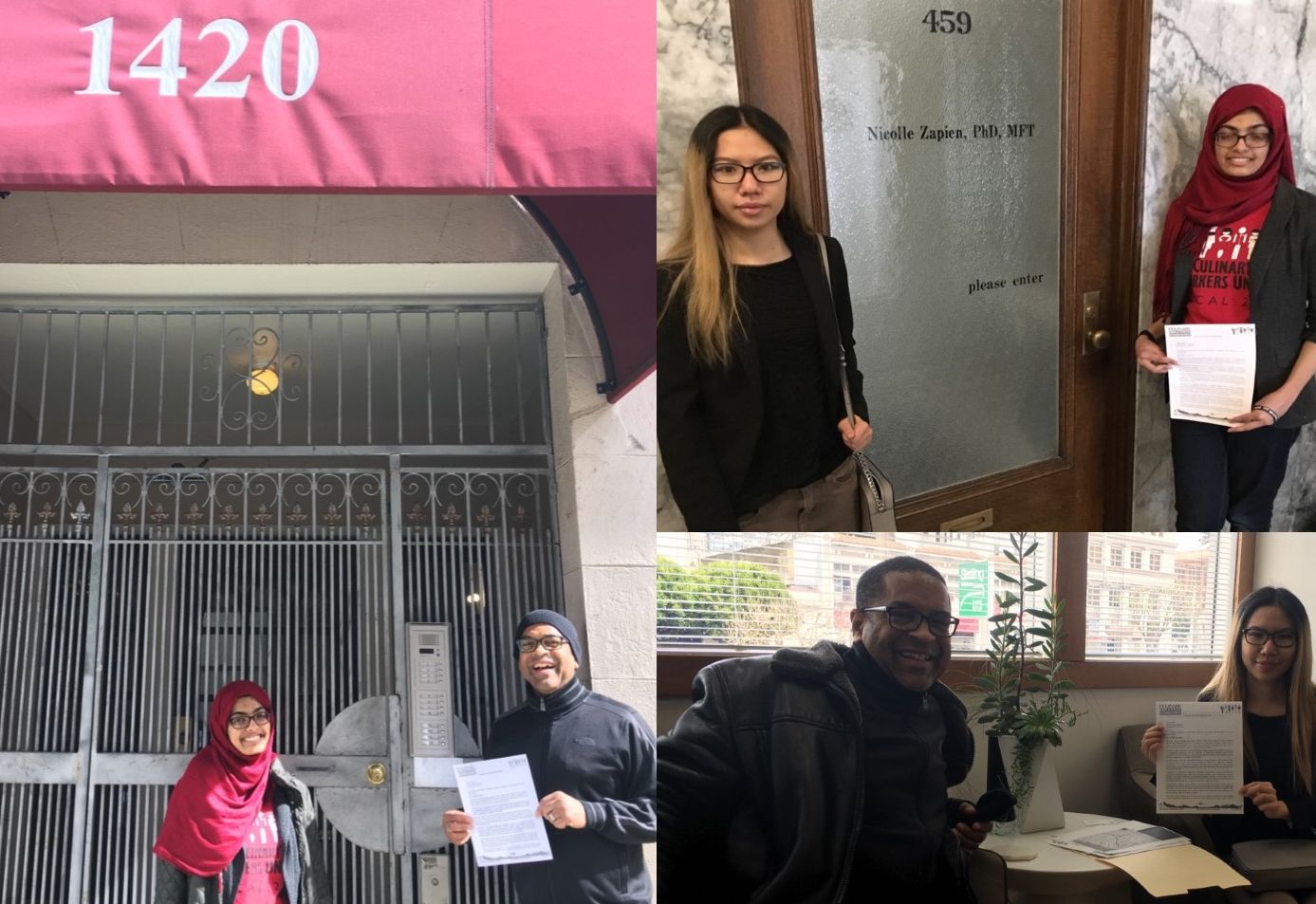 The Culinary Union reaches out to the American Association of Sexuality Educators Counselors & Therapists (AASECT) about labor disputes at Station Casinos:
ASSECT is holding their annual convention at Green Valley Ranch which is in a labor dispute. Volunteers and members of UNITE HERE (the Hospitality workers union) around the country reached out to ASSECT members about the labor dispute in various cities.
Outreach to ASSECT members comes at the heels of workers at Stations Casinos delivering a petition about Health and Safety Risks to hotel management (Read the report and press release here). As medical professional ASSECT members have a responsibility to look into these matters before booking conventions.
For more information about the ongoing labor dispute at Green Valley Ranch please visit www.VegasTravelAlert.Org