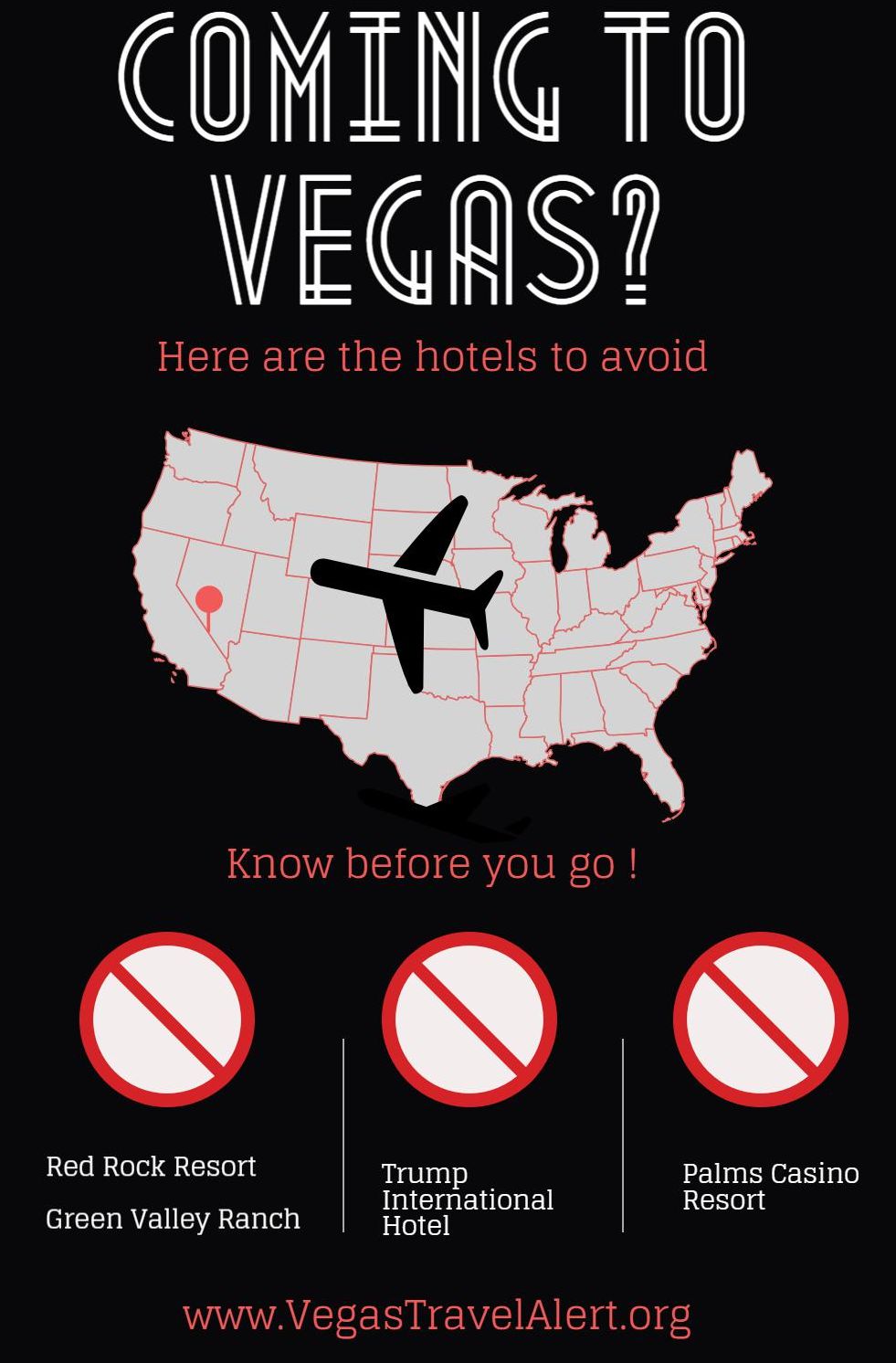 Here are some easy steps when booking your next conference in Las Vegas!
1. PLAN AHEAD.
Meeting reservations are often made years in advance and labor relations can change over time. Consult with us when selecting a hotel venue and to get the labor forecast at your destination contact us at (702)386-5198 or ccruz@unitehere.org
2. GET IT IN WRITING.
When it comes to event contracts, it makes sense to protect yourself and stay in control of your options. No one wants to be stuck in the middle of a labor dispute, so insist on contractual protections that will allow you to relocate. Model protective language is available here.
For the latest news and updates on hotels and casino labor disputes in Las Vegas go to www.VegasTravelAlert.Org